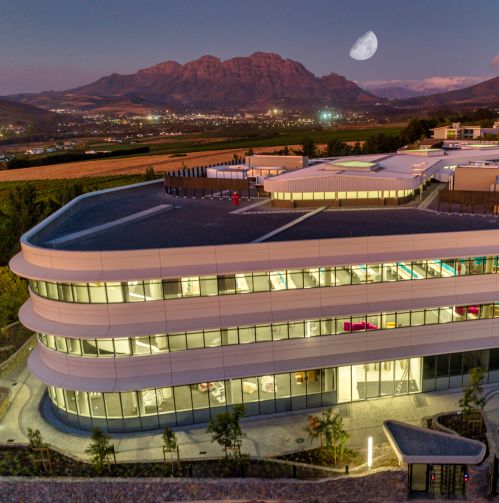 Project Description
This state of the art building is equipped with two off air cooled chillers, one providing cooling and the other providing simultaneous heating and cooling.  The primary chilled water loop has a glycol concentration, which allows the plant to run at sub-zero temperatures thereby creating ice.
Ice is built in the evening at off peak hours and is stored in 26off thermal energy storage tanks, and this stored energy is utilized to provide adequate cooling without the electrical demand at peak tariff times during the day.
There are 17off variable volume AHU's, each feeding various temperature zones within the building.  Individual meeting rooms are fitted with 4-pipe fan coil units, which allow for the varying loads on demand.